I'm one of those "must make dinner fast" people, often because I get busy and lose track of the time. So, I try to keep some refrigerated (or frozen) breads around. I buy Rhodes frozen bread dough, and usually have a loaf thawing in the fridge. If I can't get out to the store that day and need dinner rolls, I heat the oven to 200 degrees, take the bread dough out of the fridge, cut it into 8 pieces, roll the pieces into something resembling rolls and plop them onto a greased 13 x 9 pan. Then, after turning the oven off, pop them into the warm oven to rise for about an hour or a bit more. If you like, you can sprinkle them with cheese, garlic or whatever seasonings you like (or none at all). When they're done rising, bake at 350 degrees for about 20-25 minutes.
Feeling like soup and sandwiches? Take refrigerated pizza dough (some people use refrigerated French bread), open it up and roll out the rectangle, place slices of ham over the bread (leave a little space at the edge), then do the same with slices (or shredded) Swiss cheese. Beginning with the long side, roll it up jelly roll style, pinch the ends and fold them under, take a knife and make diagonal slashes every couple of inches, then bake it at 350 degrees for 25-30 minutes. Slice through where the diagonals are. It's and easy recipe, the sandwiches reheat well in the microwave, and they're great with soup or a salad. (Note: some people sprinkle sliced green onions on the ham and cheese).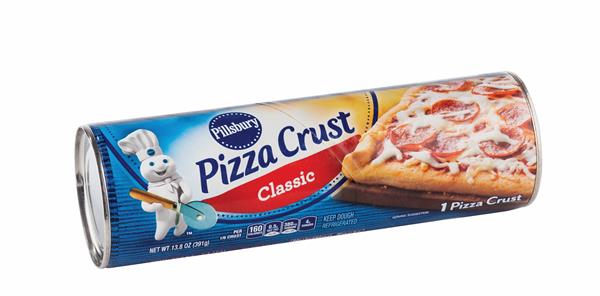 Want more ideas? Here's a video with 14 Clever Ways to Use Crescent Rolls.