Christmas may be weeks away but making things, even simple things, takes time. So I've been on the lookout for some cute or fun diy stocking stuffers. Here are some of the results.
I like the ones in this video, because the instructions were very clear, the results looked rather professional (but still with the homemade touch), and they looked like something most of us could actually manage. There's also plenty of room for making these projects your own.
A variation on the magnets might be to use wood shapes from the craft store. I'm not sure this image actually shows a magnet, but it certainly could be one if you wanted it to.
How about a business card/credit card holder? This one is from Etsy and is fabric: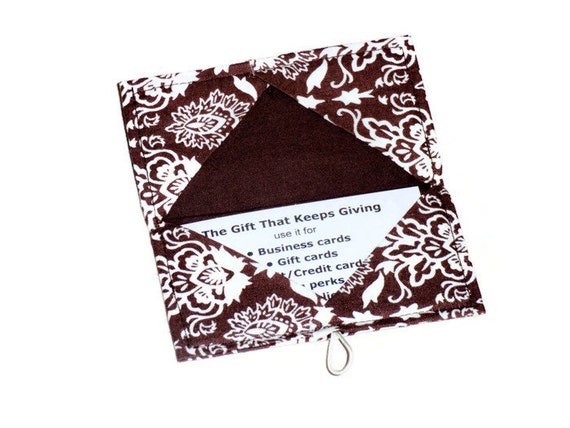 But you could also make your own from heavy decorative paper, as shown in the video below:
I really like these pretty paper pendants from the blog How About Orange (which very nicely allows me to post the image with a link back to the instructions).
They're made using paper and Mod Podge (or the equivalent if that product isn't sold in your area). Here's the link to the instructions on the
How About Orange
site.
That's a good start, I think. I'm not an incredibly talented (or patient) crafter, but I could make these.
Talk to you soon! Let me know what DIY projects you have going on (they don't have to be stocking stuffers or even Christmas-related).
Myrna