The other day I talked about my love of greeting cards and posted tutorials on
how to make waterfall greeting cards
. I've clearly not had enough of greeting cards (there are so many fascinating types of cards), because today we're talking pop up cards.
The Great British Baking Show
). I can't imagine trying some of the things they try, but I love watching them work their magic.
If you don't want to watch the tutorials and prefer written instructions,
here's a site that offers various methods of making pop up cards.
If you like the videos, here's one that shows how to make a relatively simple but visually appealing pop up birthday card. Here's the link for the video for anyone having difficulty accessing it.
https://www.youtube.com/watch?v=uZybTWSzAEc
If you'd like to try something more elaborate, this origami flower card looks lovely and seems a bit more difficult but I think I could manage this one. It also looks as if it would be fun to make.
Lastly, this card is gorgeous, but so elaborate there are 3 videos to explain how to make it. Templates are also involved (and available for free download). I'm only including the first video here, but you can see the others by clicking through at the end of the videos. Or...better yet,
here's the link to the artist's website
(Peter Dahmen) with all the videos and the template.
Howcast
also has a page with links to all their video tutorials showing different techniques (different types of folds, types of tools that might be involved, places for inspiration and so on).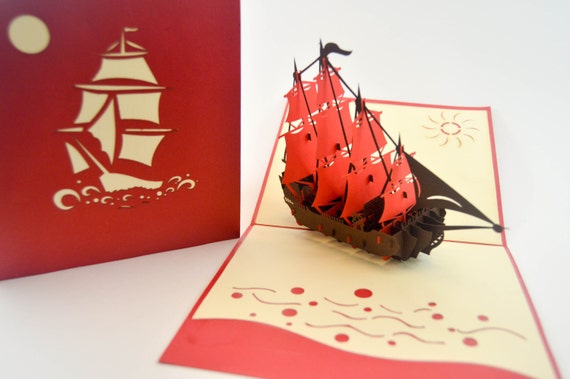 Enjoy making your own (or simply watching other people make them. It's all good)!
Myrna