Recently we bought new sofas for our family room (it was time. The old ones were 25 years old and no longer comfortable). But with new sofas come new worries (spills, stains, wear and tear). I wanted protectors for the arms, but I didn't want to spend a lot of money or have to do a lot of work.
Originally I was just going to buy material and create rectangles to drape over the arms (which I might still do). But then I realized that such a creature already exists in the form of placemats, so if I can find ones that look good and aren't thick I might actually go that route. I doubt I would leave them around when company comes over, but for everyday use, they might serve my purpose.
Having gone on a placemat search, however, I wondered what else could be done with a placemat, and no surprise, the internet came through. One of the most common repurposing projects is a clutch. You can buy some really cute ones on Etsy.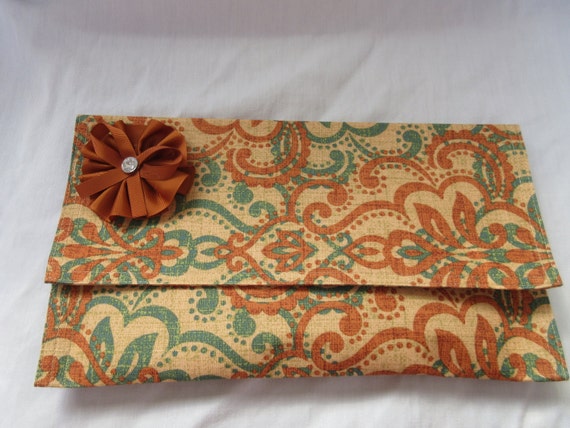 But there are also lots of tutorials on how to make your own. Here are two:(the first one involves minimal stitching and the second one uses hot glue). If you go to YouTube and search for placemat clutch or placemat purse, you'll find many others of both types and there are some that use fabric glue rather than hot glue, so...a variety of choices to make a quick, inexpensive and easy purse from a placemat.
There are some details missing here (the handle, for instance), but they seem as if they would be very easy to figure out.
Here's a link to one more. I didn't embed it because it's over 12 minutes long, but it has directions for 3 clutches, using two techniques (fabric glue and hot glue), but another reason I've included it here is because there are several techniques for different fasteners, one being a snap mechanism not included in the videos above.
For another idea, how about a pillow?


And for more ideas with links (garden flags, a backsplash, children's aprons, picture frames, seat cushion pads, reusable shopping bags, a small bathroom rug, chair cushions and more), check out this post at
A Cultivated Nest
, this one from
favecrafts
, this one from
Southern Revivals
or this one from
Fourteen Countess
.
Now to search through my placemat stash or find pretty placemats at the dollar store...
Happy crafting!
Myrna