I've been very good these past 9 months and have lost enough weight that I recently enjoyed buying some new clothes for the new, slimmer me. I'm sticking to my guns, diet-wise (although the extreme cold is messing with my walks).
But it's winter, and I love bread, so I'm tiptoeing back into baking bread (maybe). As long as I limit my intake, all should be well.
Here's the recipe I want to try next. I like his delivery, his methods and the sheer simplicity of the recipe. He also has more recipes on his YouTube channel as well as a book I just purchased
(available in print and ebook versions)
. (There are other books by him, but I haven't tried them yet).
I also want to try
the recipe on this page
, part of the Alexandra Cooks website. The bread looks great and easy, and I covet those Pyrex bowls. Not that I'll be buying new bowls. I have my own and they're very practical and serviceable, but I do love clear ones, especially these with the pretty design.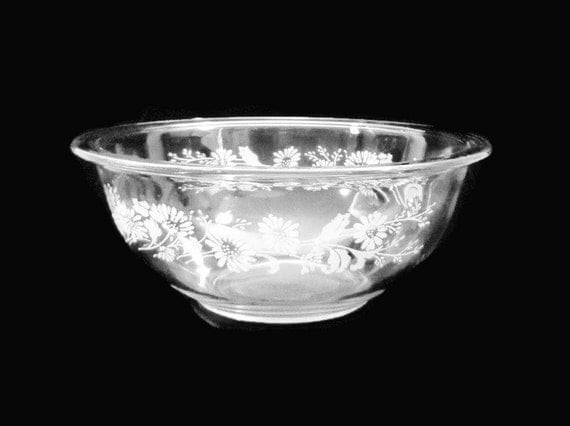 So what fun new hobby (or fun old hobby) have you been trying lately?