I have a thing for tables (unfortunately, no place to put any more of them, but still I like to look). They rank second only to bookshelves on my favorite furniture list. Lately, I've been looking at tables made from upcycled wooden crates.
Like this one from an Etsy store: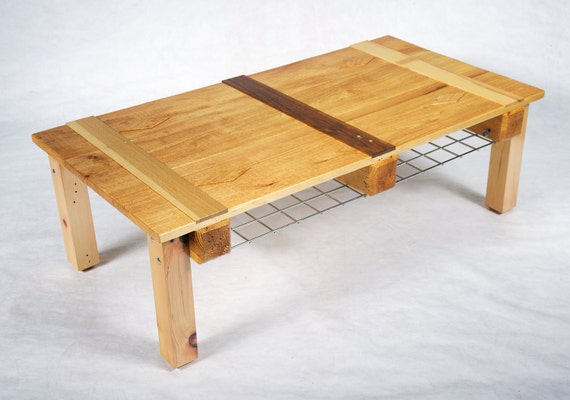 Or this one: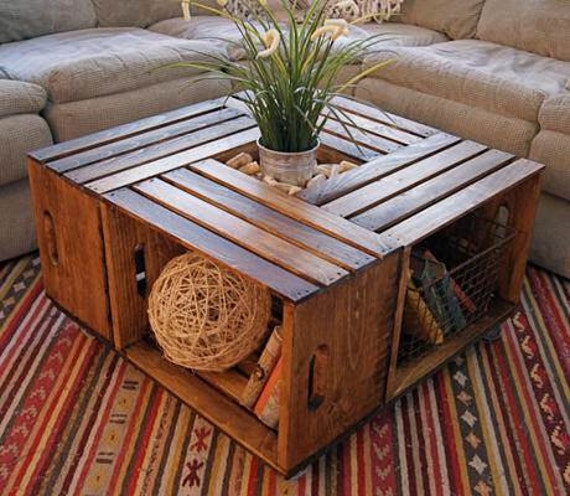 Those can be bought already made (and there are several versions available on Etsy), but someone who has the time, a few tools (a very few tools) and a little bit of skill can make their own
using these instructions.
Or here are
some alternate instructions
. And here's a video if you prefer. He made the crates, but they can be bought for about $10 each at hardware stores or, if you're lucky, you might pick up some used ones for free or close to free. This video is a bit long, so if you don't want to listen to the intro, move ahead to about 1:59, which is where the instructions begin. This is a project even I could do, and I'm not particularly skilled with a hammer and nails. (Note: in most of the instructions I saw, they stained or painted the crates first. The video below was still unfinished wood at the end, but his instructions were clear and easy to follow). There are variations. Some, like this video used a piece of plywood for the base, some used 1x2s to make a frame. Some used legs, but most used casters on the bottom (which I liked. They're easy, and you can roll the table around).
I'll bet that making furniture really gives a person a sense of accomplishment!