I love Christmas, even though it often steals lots of my writing time. That's partly because Christmas gives me the opportunity to visit interesting places (i.e., online shops) and find unique gifts I would never have looked at before. Here are some of the places I've been looking at lately:
Dynomighty
: Tyvek wallets with unique designs by independent artists (I love this, because the designs change all the time. More importantly, artists can create a design, and if they can pre-sell 30 wallets in 30 days, the company will produce their wallet and give the artists 15% of the proceeds). Not a bad way for an artist to get their name out to the public.
You can also custom design your own. Although that's a bit more pricey, it's kind of fun.
Threadless
also offers opportunities for independent designers (which keeps the inventory constantly changing). Designs are put to a public vote. Then those receiving the most votes are sold as t-shirts, hoodies and a few other types of clothing. Designs are periodically retired, but may be brought back if enough customers request them. (Designers receive a flat cash payout along with gift cards. If their design is brought back, they receive additional cash). It's targeted mainly to the younger crowd, but there are also some that appeal to the...um...less young. And they make nice, unique gifts.
(Reads: The important thing is that I believe in myself).
Another design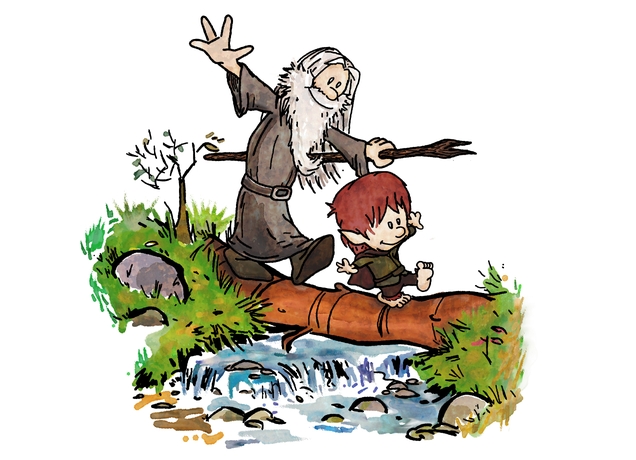 Fab
is...I guess you'd say that the concentration is on design. Kind of expensive, but a constantly changing group of interesting products. Many of these items can be found elsewhere, sometimes for less money, but it's a good place to start if you're looking for something unusual or simply well designed.
Other places where I've found interesting gifts are museum gift stores as most have an online presence. I try to think of interesting places I've been and then go hunting for their shops. Of course,
Etsy
is always interesting and offers lots of unusual and often handmade items.
And even when I can't always afford to buy, it's fun to look.
Happy Christmas shopping!